900 words, 3 minutes.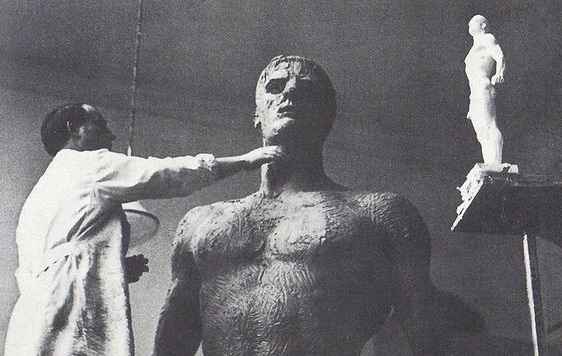 20+ years as CTO, Founder, Investor, Product Manager, Consultant, Engineer & advisor to corporations, law enforcement, government, & NGOs.
Cyber Security Éminence Grise.
Still a work in progress. This is how I got here:
From Internet Start-Up To Global Telecommunications Giant In 5 Years
I started researching computer and network security in the early 1990s and began my professional career in 1995 with one of the UK's first Internet Service Providers. Our company grew through early-stage, hyper-growth, IPO (LSE), and 13 acquisitions, before becoming part of (UUNET) and the world's 2nd largest Telecommunications Company with $40bn in revenue, a $185bn valuation and 80,000 staff worldwide. I began as a Technical Security Consultant when Firewalls were something you compiled from of Open Source Software, then Product Manager for a ~$90m ARR portfolio of security products, and finished in Strategy working for the Chief Scientist. I launched our global Encrypted IP VPN service across 22 countries and 3 regions. I was an advisor to our M&A team on the MCI acquisition in Europe, and the Sprint transaction. It was an incredible accelerated learning environment at the start of the Internet gold rush. Together we made history helping to build the world's largest and most successful ISP, now a part of Verizon.
Private Equity High-Tech Venture Capital investor, part of the world's largest independent mutual fund manager
Having been successful in spotting disruptive early-stage companies like Juniper, Redback, and New Oak, and security vendors like CheckPoint, I went to work for one of the world's most respected Venture Capital investors. Fidelity Ventures (now 8 Roads) was an investor in several Cyber Security vendors at the time including TopLayer, Aventail, E-Security, Sanctum, and BlackDuck. I researched new areas of investment, screened companies and carried out diligence. I worked with the firm's Partners in London, Boston, & Tokyo. Post-investment, I worked with the portfolio on product related matters, competition, intellectual property, patents, and technology standards bodies. European portfolio companies included Curam (sold to IBM), JacobsRimell (sold to Amdocs), Netonomy (sold to Comverse). I remain an LP in the fund. Fidelity was another accelerated learning environment coming out of the teeth of the dot-com crash, the Venture Capital shakeout, and the IPO nuclear winter. My colleagues were among the smartest people I've ever worked with.
Public Telecommunications company restructuring and turn-around (x2)
Fidelity invested heavily in COLT Telecom in 2002, a business they founded in 1992. I went into COLT in 2003 to assist in restructuring with responsibility for the security products portfolio. I spent a year at the company identifying a way forward based upon the successful UUNET model, and then did the same thing for Easynet in 4 months. Easynet was sold to BSkyB for £211M and is now part of Interoute. COLT remains a Fidelity owned business.
Arms-race big data analytics for Telecommunications & Cloud/Hosting industry
Upon that brief return to ISP/Telecoms in 2003/4 I found a sector attempting to do business post-crash in the same way in which it had pre-crash. Margins reduced, competition fierce, fund-raising difficult and expensive. This was a new harsh reality to which the sector had not adapted. Along with former colleagues from UUNET I founded BackChannel, a market intelligence and analytics platform enabling Telecoms companies to exercise yield management on their IP networks. BackChannel allowed Telcos to find profitable prospects and avoid unprofitable ones, in the same way airlines and train companies do. We provided intelligence to companies like Verizon, Cable & Wireless, BT, and MessageLabs. BackChannel was the official supplier of market data to Global Telecoms Business. Our data was used outside of Telecoms for M&A due diligence. The software used Bayesian Machine Learning/Artificial Intelligence in a legal SIGINT platform. A commercial PRISM with passive in-band access.
Hardware Virtualisation Appliance & Management Stack
In 2008 while consulting for enterprise clients migrating data centres from physical to virtual I discovered a gap in the market for server hardware between what Dell and HP were selling and what customers needed for maximum VM density and OPEX/CAPEX efficiency. Customers needed hardware with large memory, modest CPU, and high IO. Vendors were focussed on selling blade servers with small memory, high CPU, and low IO. I founded the Virtual Machine Company to fill this short-term gap while the large vendors caught up. As it turned out Dell and HP needed 2 refresh cycles not 1 to adapt their range. Meanwhile, this gave Cisco, Nutanix, and VMCo enough time to gain a foothold. We made over 40 sales in the UK to customers in Finance, Research & Development, and SaaS sectors. Many of these customers continue to run systems to this day.
Boutique Cyber Security, Infrastructure, HPC Consultancy
360is Ltd is my own consulting company. Most of my recent work has been in the area of Cyber Security and spans attack and defence, policy, investigations, architecture, compliance, and strategy for corporations, government, and technology providers including security software/service vendors. I've spoken as an independent expert and on behalf of employers at the Institute of Directors, the London School of Economics Computer Security Research Centre, and numerous conferences, panels, and trade shows on matters relating to Cyber Security, government surveillance and co-operation with law enforcement, e-commerce, and data security. Over the years I've authored numerous white papers, studies, and reports, and have been featured in the occasional press interview. I have worked within the security working groups of international standards bodies such as the GSMA, MWIF/OMA, and the HPC Advisory Council. I've helped over 120 clients solve difficult problems with challenging constraints. One notable assignment was with i2/IBM at the time of the London bombings. You'd be amazed at how complex simply matching a name can be in some parts of the world.
I'm a graduate of the University of Portsmouth, and studied at the Tuck School of Business at Dartmouth NH, generously sponsored by Fidelity. I'm the great-grandson of the Hon. William Hutton, Her Majesty's Chief Civil Engineer, Madras, British India. I'm a descendant of William Henry Pyne, writer, painter, and founder of the Royal Watercolour Society. I still consider myself a Software Engineer at heart, although not in practice. I'm always happy to receive intelligent and interesting communication from motivated, thoughtful people, so find me on LinkedIn or Twitter. If you're an early stage or high-growth company, my door is open. If you're trying to sell me something then you'd better be really good.